The pLog project has just got its own blog directory and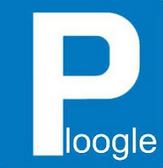 search engine: pLoogle! Thanks to the guys from the plogworld.de project, recently announced here, now any blogger can sign up for free in order to have his or her blog listed. pLoogle is running in beta mode for the time being but it is fully functional: blogs can be classified in geographical areas or categories, it is possible to obtain a list of the most popular blogs, and many more things! The pLog development team is investigating different possibilities for a better integration between the two projects that would be included in future versions of pLog. In the meantime, what are you waiting for? get your blog listed in pLoogle now!
pLog in the German edition of PHP-Magazine
Thanks to the awesome work by Michael from plogworld.de, the 6.2004 issue of German edition of the well-know PHP-Magazine includes an article by the pLog development team on how to start building your...
pLog 0.3.2 released
Even though pLog 0.3.2 is only a maintenance release (this means that for users of 0.3 or 0.3.1 there is no need to run the wizard again, but simply overwrite the files), it fixes many problems found ...
Singapore Makes the Best Kaya Jam Ever Tasted
When you have the best kaya jam in Singapore within your home and also in your refrigerator, you can eat it any kind of time that you desire to. Are you ready to appreciate just what others have made ...